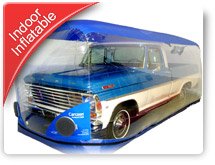 Indoor Inflatable Carcoon
This model is probably the most versatile Carcoon of all, comprises of a base mat and a separate top cover. Simply drive the car onto the base mat and place the top cover over the car connect the zipper and plug in the 12 volt power supply.
The Carcoon creates a stabilized airflow around your precious vehicle, the unique 'active airflow' system comprising two air treatment units which operate continuously to provide super-atmospheric circulating airflow 24 hours a day, 7 days a week.
Importantly, the circulating air is taken from inside the storage unit itself, and effectively isolates the flow of air from the outside environment, thus protecting the vehicle from what ever extreme conditions are happening outside the Carcoon.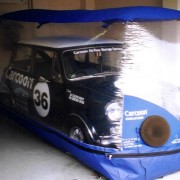 Size: 320cm x 150cm x 160cm
Buy for $990.00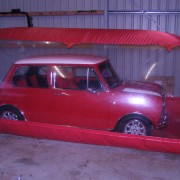 Size: 400cm x 180cm x 165cm
Buy for $1,090.00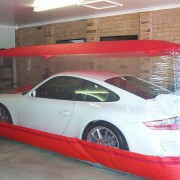 Size: 470cm x 200cm x 165cm
Buy for $1,190.00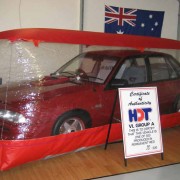 Size: 505cm x 200cm x 165cm
Buy for $1,295.00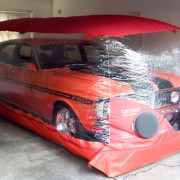 Size: 560cm x 200cm x 165cm
Buy for $1,395.00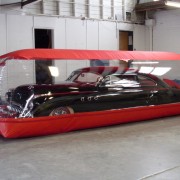 Size: 610cm x 200cm x 165cm
Buy for $1,495.00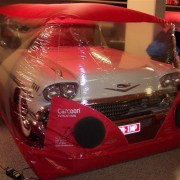 Size: 670cm x 200cm x 165cm
Buy for $1,595.00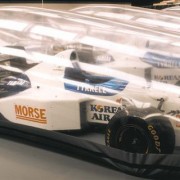 Size: 485cm x 200cm x 150cm
For single-seater racing cars, including Formula 1
Buy for $1,290.00
Indoor Inflatable Carcoon