Hi, I'm Brett Maddren!
I'm the Managing Director of Carcoon Australasia. If you're on this website, you've probably got what my wife calls a problem: a love for cars!
This passion for cars is something I've had for as long as I can remember. It's allowed me to meet plenty of great people, in all walks of life, all over the world and now allows me to play and talk cars – all day long!
Love What I Do And I Love Carcoons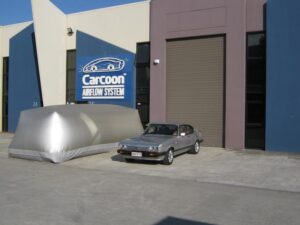 I love what I do and I love the product.
It's real
It works
It's proven
The satisfaction from happy customers is our highest reward.
That's why we offer an absolute money-back guarantee on all Carcoon products – satisfied customers are Carcoon's best promotion.
Australasian Distributor Since 2002
Our head office is located at Arundel, on the Gold Coast of Australia. We've been the Australasian distributor for Carcoon products since 2002.
I first saw the benefits of the Carcoon product over 15 years ago, with a fully restored phase 1 GTHO that was aging no matter what I seemed to do. A Carcoon solved all my problems – the aging stopped, and at the time I was really surprised with how much pleasure this gave me. I think it comes down to the fact that you've done the best you can to preserve the vehicle. Just looking at it in the bubble makes you feel good – it still does today when I look at my cars stored away, preserved in their bubbles.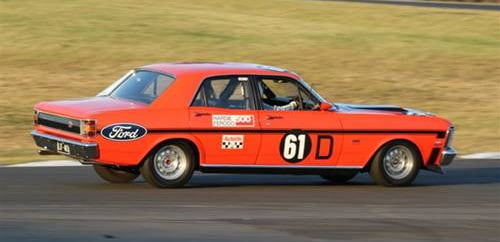 We have a mix of cars in our collection, all needing special individual attention. This gives us a good understanding of our customer's needs.
Using a Carcoon certainly minimises the maintenance we have to do, whether it's road cars or race cars.
I hope you can enjoy the benefits that a Carcoon provides. We're here to help with any questions you might have.
All the best.
Brett.