We are proud of our worldwide multi-patented product and welcome all reviews of our car covers. We would like to say a special big thank you to all our customers around the world. Think of some of the most prestigious names in the world of motoring, including Formula One, and chances are, they are Carcoon customers.
In the words of Eric Archer, Conservation Manager at the National Museum of Australia during a recent interview:
The historic motor vehicle fleet at the National Museum of Australia is stored now in these plastic bubbles with positive air pressure keeping the dust off them. It's an ideal and a very economical way of storing these kinds of collections.
But don't take our word for it – here are what some of our customers have told us about their car storage delight:
The replacement Bike Bubble arrived today and the bike is in it.

See attached.

Plenty big enough!

Let me say your service is brilliant and second to none. Well done!

There is a saying "referred business is the best business" I certainly will be referring you guys.

again Thank you.

A very satisfied customer

Evan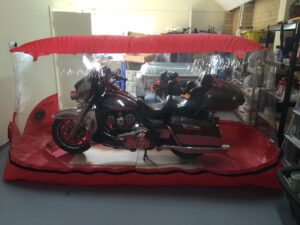 Hi Brett,

I repeatedly tell people that of all the things I spent money on when restoring my 1969 Fairlane (including the $20,000 paint job) the best and smartest was buying a Carcoon. I gave it a wash at Christmas and last weekend (6 months later) I rolled it out for a cruise and it is sparkly and ready to go.

(Feel free to use the above testimonial on your website and advertising)

I am also impressed with your back up customer service by sending this email reminding me I need to change my filters (it had actually been on my mind for the last couple of months that I needed to go back to your web site and check the recommended service timetable).

Many Thanks,
Darren
Bikes have not been cleaned since 1995.  Carcoons have been going since then, only ever replaced one fan and I have three Carcoons.

Thanks,
Peter
I thought that you might like to know that 25 years ago I put 3 new and unregistered MGB Roadsters into three new Carcoons where they have lived in a dry garage throughout that period of time without any mechanical inspection. During this time the cars have been visually inspected through the Carcoon sidewall and have performed faultlessly although I did replace fan motors on one system.

I am about to re-commision one of the cars thus the MGB roadster will see sunlight and fresh air for the first time in a quarter of a century.

I hope the car starts!

I will let you know the result in due course. Nice to add to your advertising though!

Best wishes
Michael
Yep it's the best thing since sliced bread. Just like the fact I can drive the car away without washing it every time. My rural block at this time of year is a dust bowl. I plugged the benefits of the "Carcoon" to friends who laughed at me at first but they now see the benefits and are a bit jealous.

Catch you later,
Grumpy
Mate, I'm so so happy with my car carcoon.

Very very happy. If ever you were going to run an ad in a magazine showing Aussie muscle cars in your carcoons, I would be happy to help you out.

Just about everyone I know didn't even know you could buy such a thing like a car carcoon.

Graham, Outdoor Carcoon
Thank you very much for this wonderful product. A lot of my friends appreciate it too.
RJ, Bike Bubble
In September 2011, I started looking at additional measures to protect our 1965 230SL Mercedes Benz. Being in the garage was fine but the car always seemed to be just not right. After investigations I found Brett Maddren at Carcoon Australia, who also is a car nut so that helps. We finally decided after discussions on the outdoor (UV Protection) Carcoon to house the Benz and could not be happier.

Brett's service and delivery of the Carcoon to me in Melbourne was 1st Class and I have told many of my friends of this product. The Carcoon is easy to use as in getting it on and off and the vehicle looks nothing short of spectacular each time I unzip the cover. The dehumidified environment it lives in is great for all aspects of the car especially the paint. Once I have finished re-painting our 69 Camaro I will be ordering Carcoon's drive-in item as this is another great product.

Thanks again Brett
Gordon
Super service – wheel covers are the bomb, will order some more soon, thanks!
Mark
I have to say that the Carcoon has been brilliant. I have a 1929 Austin 7 Meteor in a shed in the country and the car starts first time every time and feels dry and pristine every time I get in it. Even if it's been months.
Just a friendly email to say the Carcoon has been going great. I should of bought one years ago.
Brad, Indoor Carcoon
I recently purchased an indoor bike bubble, wow what a great product.
Mark, Bike Bubble
Thanks for shipping the products so quickly. The tyre totes and wheel felts are great! Exactly what I was after.
Rossi, Tyre Totes, Wheel Felts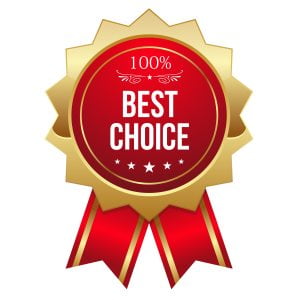 After a year's testing, The Classic and Sports Car Magazine awarded the Carcoon Airflow System, 'Product of the Year' status.
The British Design Council announced the Carcoon Airflow Storage System as 'a Product of the New Millennium' (Special Award).
Practical Classics Magazine said our battery management 'Power and Charge System' is 'the best available and the Best Buy'.
Carcoon is a highly respected and award winning car cover – as you'll see by the reviews above.  We hope we can help protect your car or motorbike in the future. If you have any questions, please don't hesitate to contact us.